Presentation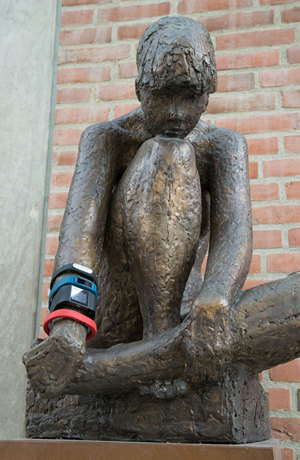 The Laboratory for Welfare Technology is part of SMI at the Department of Health Science and Technology at Aalborg University. Our laboratory focuses on developing, testing, implementing, and studying the effects of new welfare technologies and on types of care, treatment and rehabilitation within telehealth and telerehabilitation as used with patients and citizens in the social and health services of tomorrow.
The research is problem-oriented, multi-disciplinary and is carried out in collaboration with researchers from several disciplines: medicine, psychology, physiotherapy, occupational therapy, social service education, nursing, organizational sociology, health technology, computer science, health economics, etc. at Aalborg University and at other universities in Denmark and abroad.
User-driven innovation as a starting point
User-driven innovation is the point of departure for our research. We work in close dialogue with citizens, patients, their families, health professionals, social service workers, companies and researchers to develop ideas for new technologies as well as testing, assessment, adaptation and implementation.
Primary research areas
Innovation of prototypes and "proof of concept" of new tailor-made, intelligent and cost-effective welfare technologies and applications within telehealth and tele-rehabilitation in the health and social sectors.
New tools, methods and technologies for motivating citizens and patients to monitor and manage their own illness, health and well-being.
Innovation and clinical trials of new tele-health and tele-rehabilitation technologies and applications across sectors on a large scale.
Current research and projects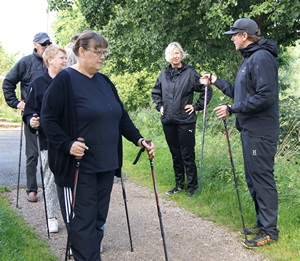 From September 1, 2015 to August 31, 2020, we focus our research on the program entitled "The Patient of the Future: Individual and Intelligent Welfare Technologies and Services" (Future Patient). The goal of this research program is to develop, test and assess the potential of individual and intelligent welfare technologies and services. The target group for the research are heart failure patients and patients who have undergone knee or hip replacement surgery and require post-operative rehabilitation. The research program is innovative and breaks new ground in terms of existing Danish and international research projects in the field. The research program is supported by the Aage og Johanne Louis Hansens Foundation, Aalborg University and other collaborating partners. Read the other menu tabs for further description of our research program and other research projects.