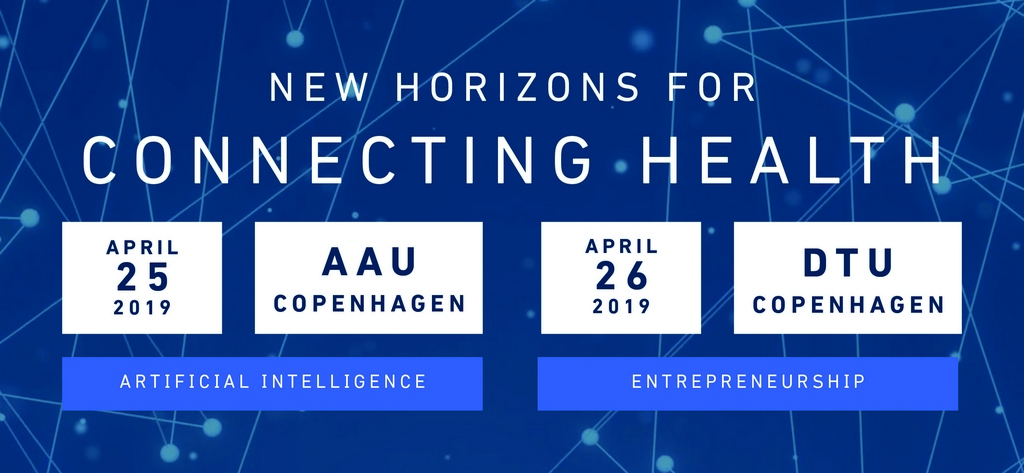 The Transatlanic Telehealth Research Network (TTRN) 7th conference:
2-Day Conference on Artificial Intelligence & Entrepreneurship
Gain new knowledge on the latest research within Health AI and innovative telehealth technologies, products and methods
Inspiring program which facilitates great discussion, collaborative opportunities and networking
Two Days with Different Perspective
Conference Format
Presentations, interactive workshops and break-out sessions, discussions, networking
Company exhibition and pitch sessions
Can attend one or both days
Who should attend?
All health professionals, researchers, clinicians, product developers, industry representatives, entrepreneurs, healthcare leaders and innovation officers
Aims of the Conference
Presenting the latest international knowledge and disseminating knowledge about artificial intelligence in future telehealth technologies with concrete examples from Danish and international companies
To focus on entrepreneurship and innovation in telehealth including opportunities and barriers
Having startups, small and medium-sized companies in the health technology industry get inspired for product and
market development
To create networks between the participants in order to promote knowledge sharing and collaborative potential between companies, researchers and health professionals within AI and entrepreneurship
Registration
Registration required – participation is free of charge
A no-show fee will be charged; please inform us if you register and need to change plans
Register here (seating is limited!) – please select only one workshop / session per day!
Student registration: We only have a limited number of seats allocated for students – please send an e-mail to dp@hst.aau.dk to be registered on our waiting list.
Venues
25 April 2019
Room: Auditory, 1st floor
Aalborg University (AAU), Copenhagen
A.C. Meyers Vænge 15
2450 Copenhagen
26 April 2019
Danish Technical University (DTU)
Anker Engelunds Vej 1, Bygning 101A
2800 Kgs. Lyngby
Keep posted here for more details…