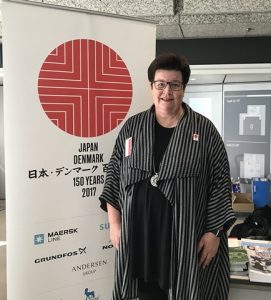 On the occasion of the year celebrating the 150 years anniversary of the diplomatic relations and friendship between Japan and Denmark, the Danish Ministry of Higher Education and Research and the Royal Danish Embassy in Tokyo have organized the seminar "PHOTONICS CREATING THE FUTURE!" at the Tokyo International Forum in Japan November 16 2017.
"Photonics" has been chosen as a memorial topic because a Danish company, The Great Northern Telegraph Company (大北電信会社) established connections between Japan and the world by laying the first international submarine cable for Japan in 1871.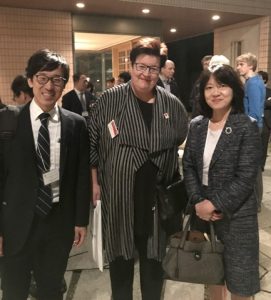 At the seminar researchers from Japan and Denmark gave talks on avariety of topics from fundamental research to future applications. I was invited to present telehealth "Personalized Telehealth in the future: Examples from Danish Research Projects" as a new application area for future collaboration between Denmark and Japan. There was a big interest for future collaboration.